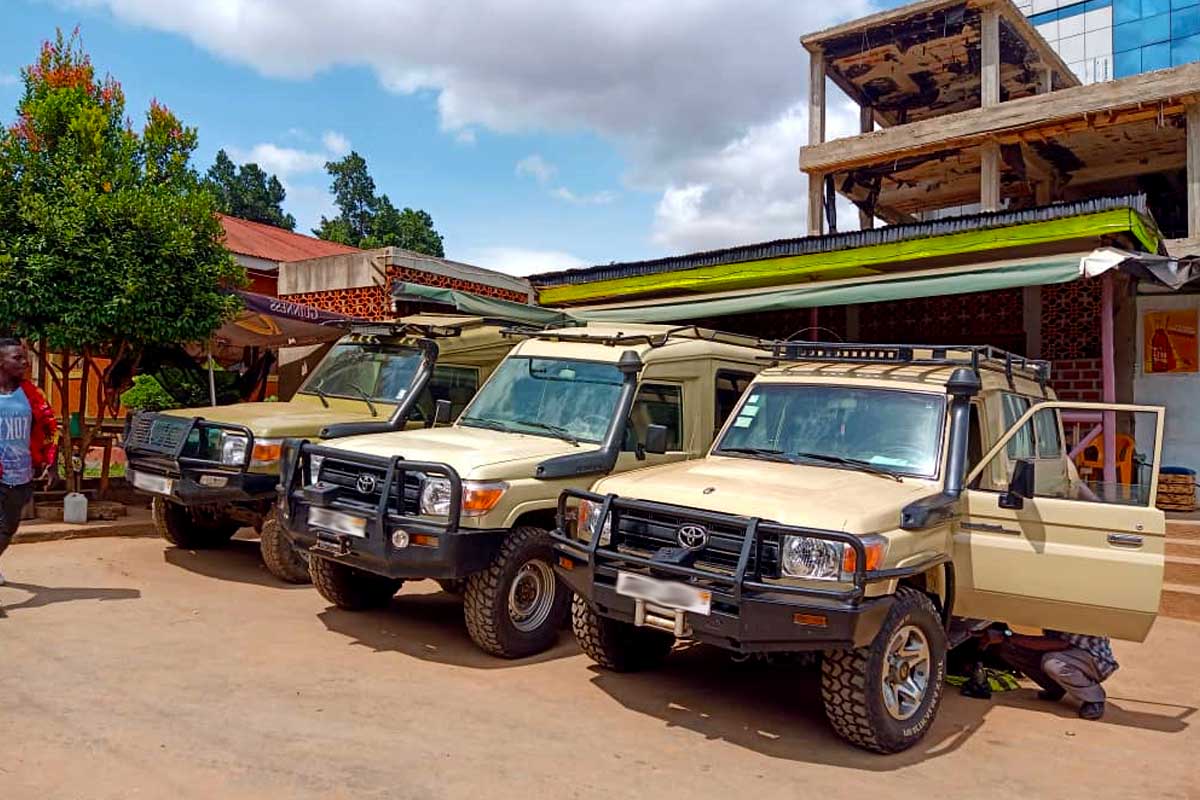 Is self-drive safe in Uganda?
Is self-drive safe in Uganda? One of the major concerns for any driver is the safety of their destination. The thought of being attacked by criminals or being at risk of an accident, may make someone shudder. However, with regards to Uganda, you should not have any worries if you are planning to drive while there. Uganda is a safe country and is a favorable place for road users.
About Uganda
Uganda officially known as the Republic of Uganda is a landlocked country in East Africa. Furthermore, the country is bordered to the East by Kenya, to the North by South Sudan, to the west by the Democratic Republic of Congo, to the southwest of Rwanda, and also the south by Tanzania.
The Southern part of the country includes a substantial portion of Lake Victoria, shared with Kenya and Tanzania. Uganda is in the African Great Lakes region. Also, Uganda lies within the Nile basin and has a varied but generally modified equatorial climate. It has a population of over 42 million, of which 8.5 million live in the capital and largest city of Kampala.
Requirements for driving in Uganda
First of all, for you to be eligible for driving, you have to possess a valid driving permit.
Age Requirement: In Uganda, the process of obtaining a driving license starts with also meeting age requirements. One becomes eligible to obtain a driver's license upon attaining the age of 18 for the basic driving license to operate motorcycles and light vehicles.
License Validity: In Uganda, the learner's permit is valid for only three months while the driving license/driving permit is valid for either three years or one year. Upon passing the driving license test or during the driving license extension: The driver also has an option to pay for either one year (UGX 50,000) or three years (UGX 130,000)
Steps for acquiring a driving license in Uganda: 
Obtain a Learner's Permit valid for three months (Required)
Attend a Driving School for Driving theory and also Practice (Required)
Pass Driving Test and Obtain a Certificate of Competency (Required)
Obtain a Temporary Driving Permit/Driving License valid for one month
Obtain a Definitive Driving License/Driving Permit
The safety for drivers in Uganda
Precautions
Stay on the left side of the road
Don't drive while on the phone
Fasten your belt
Avoid driving under the influence
Also do not Overspeed
Ensure to also always move with a driver's permit
In Uganda, it is prohibited to drive without a valid driving permit. Foreigners are required to have a valid international driver's license and an authorization document.
Do not park recklessly to avoid theft or impounding
Obey traffic signs
Is it safe to drive in Uganda?
The answer to this question is YES. Uganda is one of the safest countries in Sub-Saharan Africa.
Most Ugandans are friendly and also speak English which makes it easy to communicate with them in case the need arises.
Conclusion
As long as you follow all the rules, requirements, and precautions, you will surely enjoy your driving experience in Uganda. Contact Pamoja Tours and Travel for the best car-hiring services, we will make your experience worthwhile.