Safari Land cruiser with pop-up roof
Purely built for off-the-beaten-track trips, the 4 x4 land cruiser is guaranteed to give you a smooth and comfortable ride.
The Safari land cruiser can accommodate up to 7 people with an extended version carrying 9 passengers. The customized safari vehicle features a pop-up roof that offers tourists a chance to pop their heads out and get clear views of the wildlife and nature. This is during game drives but that's not all, it also comes with a cooler box for drinks plus well-spaced seats and back-up tires.
The Safari land cruiser is the ideal car to hire for park safaris, camping trips, filming, photography as well as projects. We offer you the cruiser along with a well-trained driver guide but if you prefer self-drive, then that can be arranged as well based on your driving experience.
Rates 
It goes from USD 150 per day with driver, excluding fuel. The extended safari land cruiser goes from US$ 180 per day.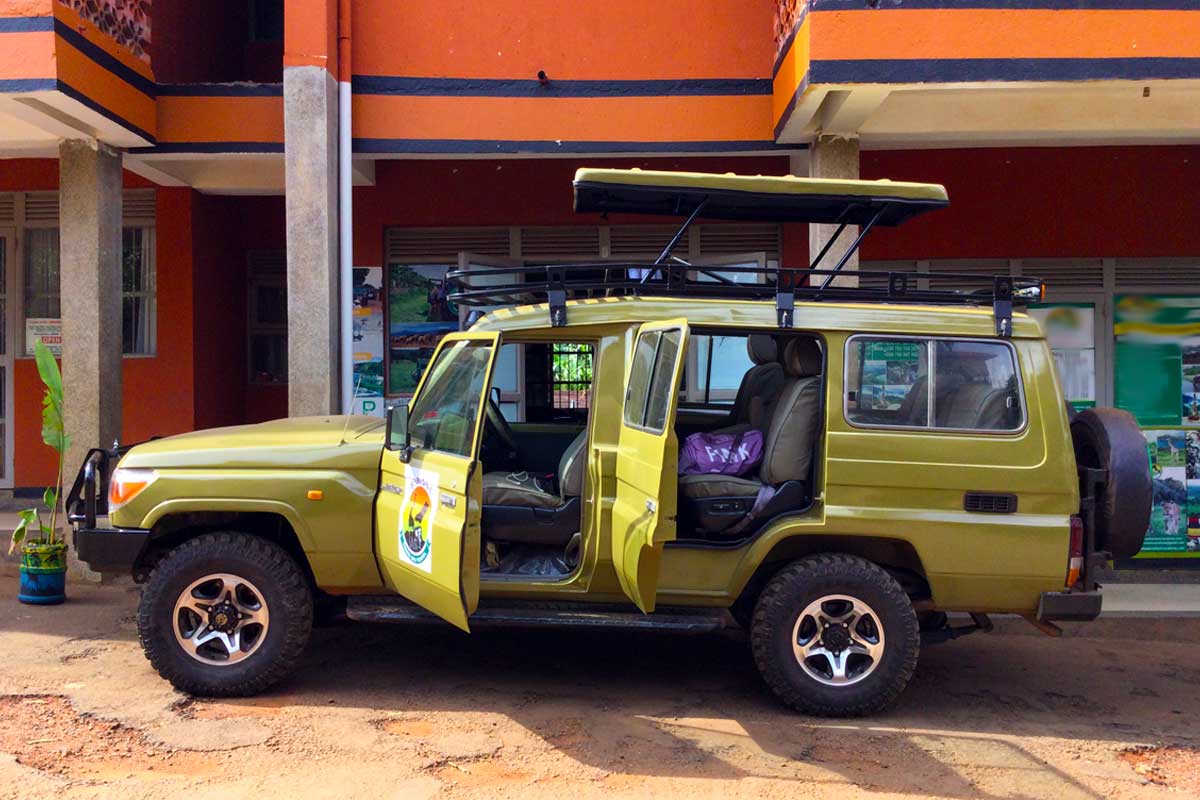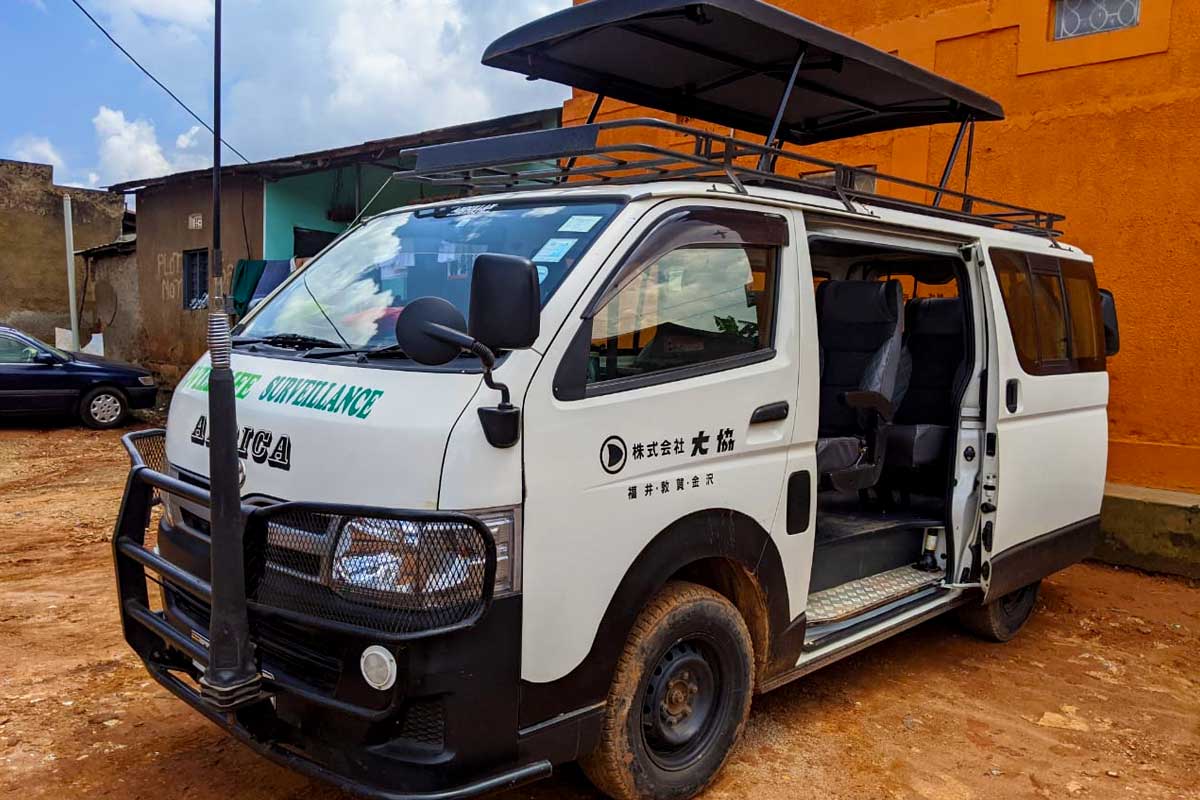 Safari Van
This is a mid-sized vehicle customized for sightseeing tours with a seating capacity of up to 9 passengers.
The mini-van features a pop-up roof top ideal for game viewing tours, with an air-conditioner. It has comfortable well-spaced seats plus adequate space for cargo inside. It's the perfect group van to hire in Uganda for a group safari, family road trip as well as camping. All our mini vans are well serviced after every road trip and driven by well-trained driver/ guides.
Rate
It goes from US$ 90 per day with driver, excluding fuel.
Land Cruiser Prado
This is a mid-size 4 wheel drive car and can be hired with or with no driver. This kind of car accommodates about 4 people plus a driver but everyone will have a window seat.
Interestingly, truck seats can be removed and more room can be created for visitors to put their property. If you are planning to set off on a self-drive this should be the best option to make and you will have the most enjoyable vacation in East Africa. Our Toyota Prado car rentals are available both manual and automatic with a sunroof or pop up.
It goes from 95 dollars per day.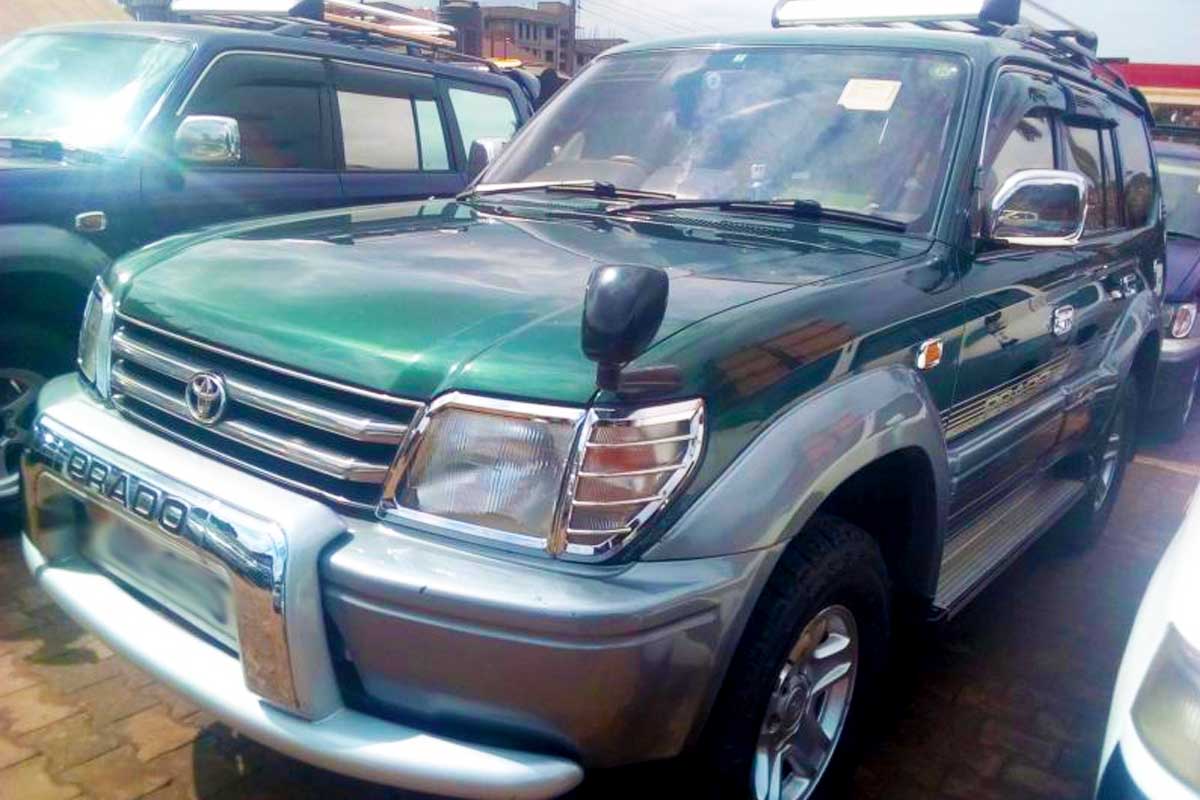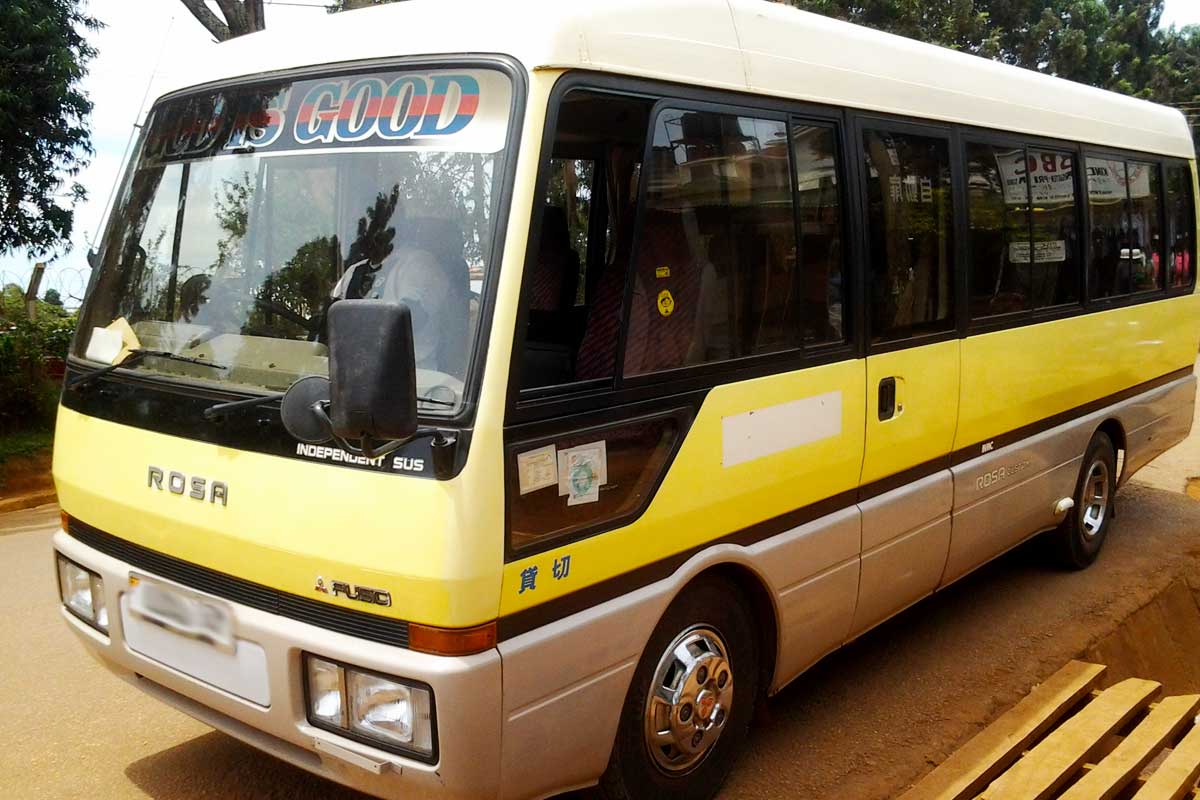 Coaster Bus
This is a category of medium-sized passenger buses manufactured by Toyota Motors. The 28 seater minibus features a high roof, air-conditioner, MP3/ CD player, TV, FM radio with adequate space for cargo in the roof racks.
The 4 wheel drive feature ensures the minibus can handle tough terrain or any off-road track. This makes it the perfect vehicle for group road trips to the national parks, airport transfers, research projects, weddings and city tours as well.
Our vehicle fleet comprises well serviced rental minibuses. They are always clean driven by professional chauffeurs and guides that have adequate knowledge about most of the destinations in Uganda.
Toyota Rav4
It is very compact and comfortable in our fleet. Our Toyota Rav4 car rentals are perfect for self-drive tours in East Africa with unbeatable quality and reliability.
If you are planning to spend your holiday in one of Uganda's national parks, Rav4 is perfect for you to navigate all kinds of remote route and you will have opportunity to explore what East Africa holds for the world in terms of nature.
Like most vehicles, we have a wide range of Toyota Rav4 models right from 1999 to up to date. Usually, they feature a 4 cylinder at its base, CD or MP3, USB, Bluetooth, air conditioning and many other features.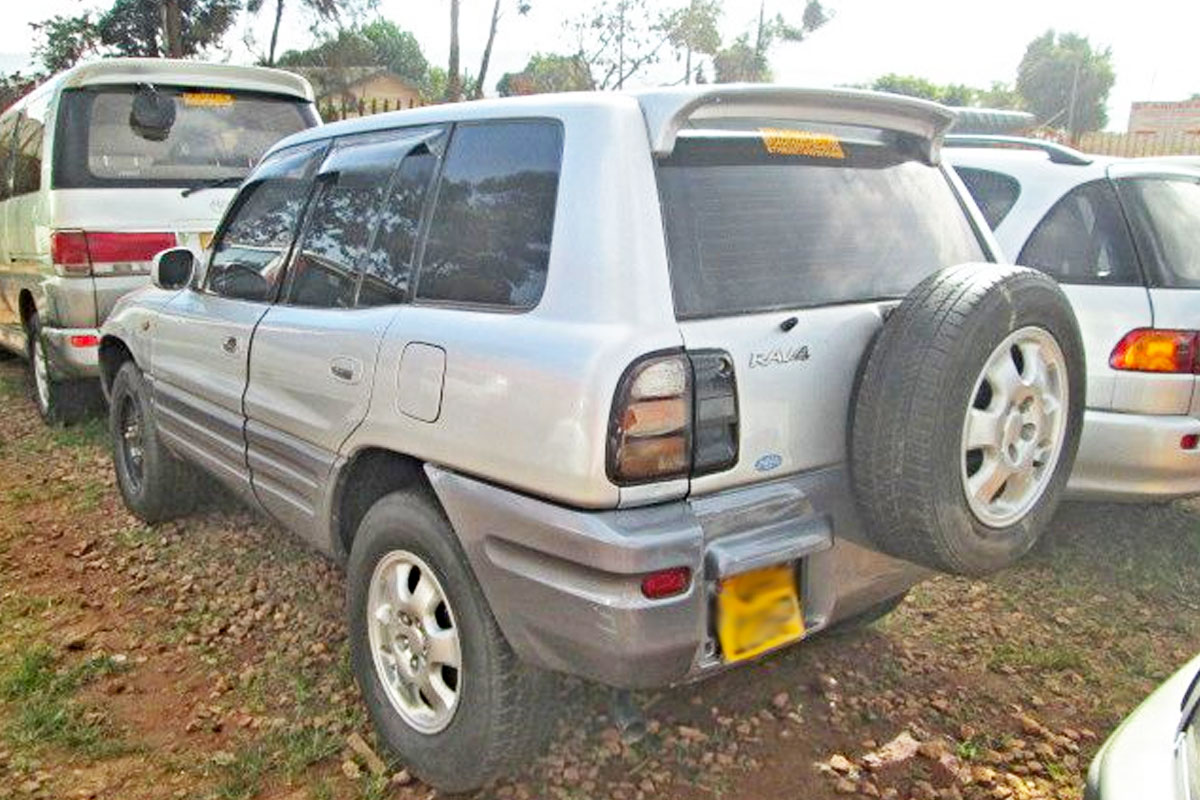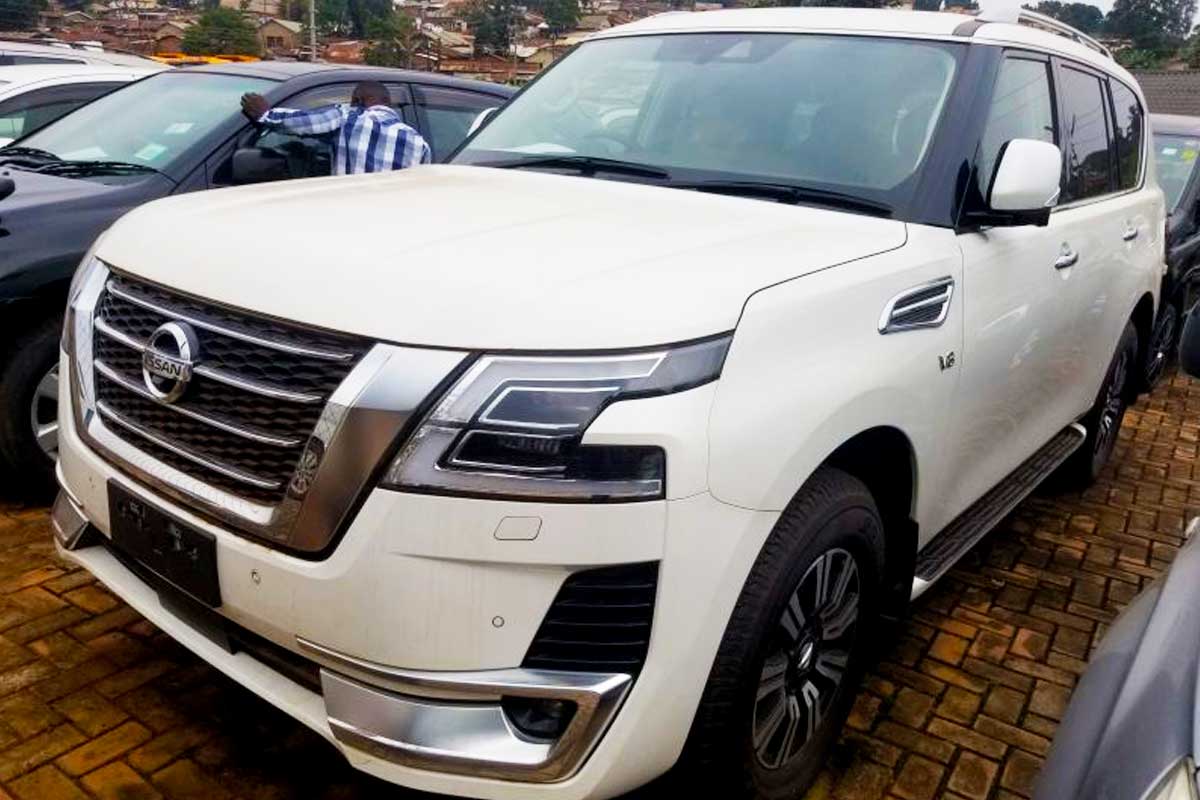 Nissan Patrol
It has a strong engine capacity ready to take you anywhere even without engaging the 4×4. This car has an automatic gearbox, 4wd (auto 4Hi/4Low), 4 seats, air conditioning, power steering, radio with bluetooth/ aux/ usb, airbags passenger + driver. This vehicle is outfitted with a single fuel tank that carries 90 liters.
They are available both manual and automatic. It is designed to allow you to take on the world that is why it deserves credit and worth hiring for your vacation.
Tour Bus
The Tour Bus is a passenger carrying vehicle designed specifically for sightseeing tours. This is around popular tourist attraction routes within the city or remote regions. The tour bus can seat between 30 to 100 passengers with most having double decker and open roofs.
This offers a clear view of the attractions. The Kampala sightseeing bus operates in the city taking you around some of the most popular attractions. These include the Buganda attractions, Catholic cathedrals, cultural tombs, and local markets.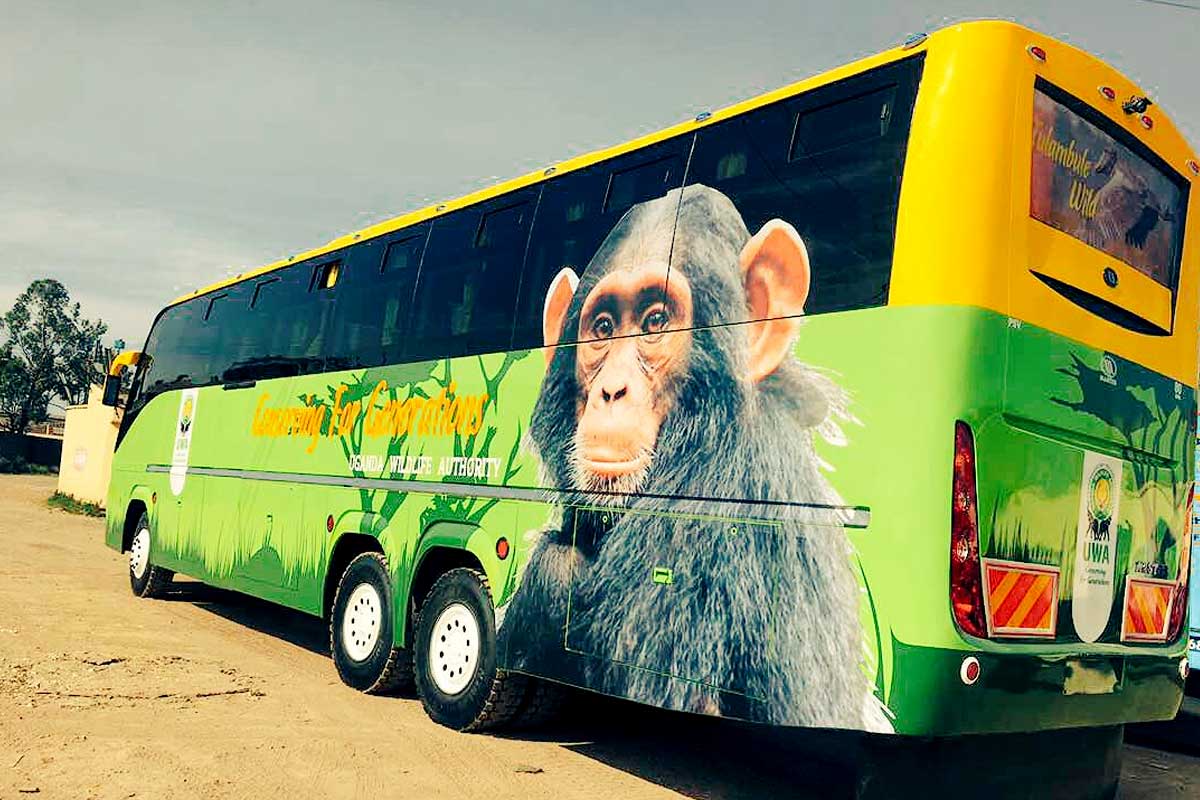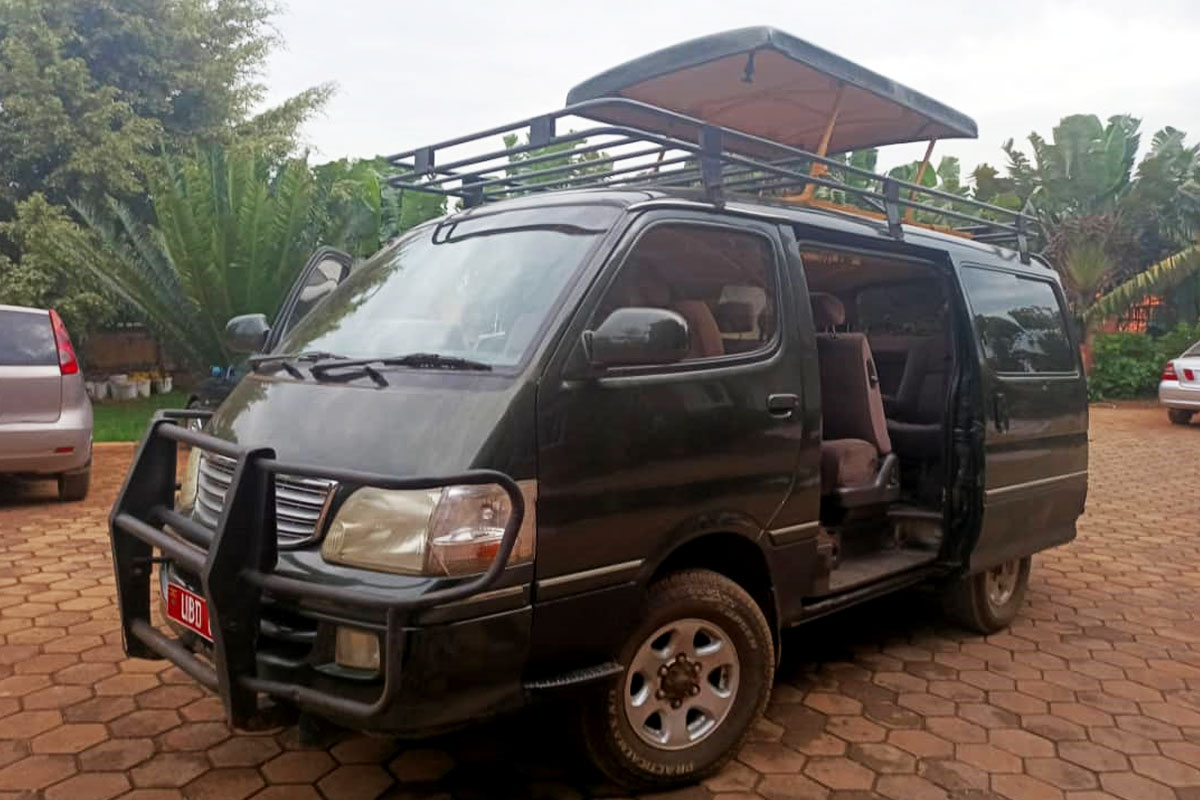 Toyota Super Custom Van
It is one of the most ideal cars for small group tours around the city and off the beaten track safaris in parks. The van is customized with slide glass roof, air-conditioner, mp3 player plus cargo space. This is to give you the most comfortable road trip experience in Uganda. The Super custom seats up to 8 people comfortably with adjustable car seats and bottle holders near each.
Rent van at USD80 per day – excluding fuel.