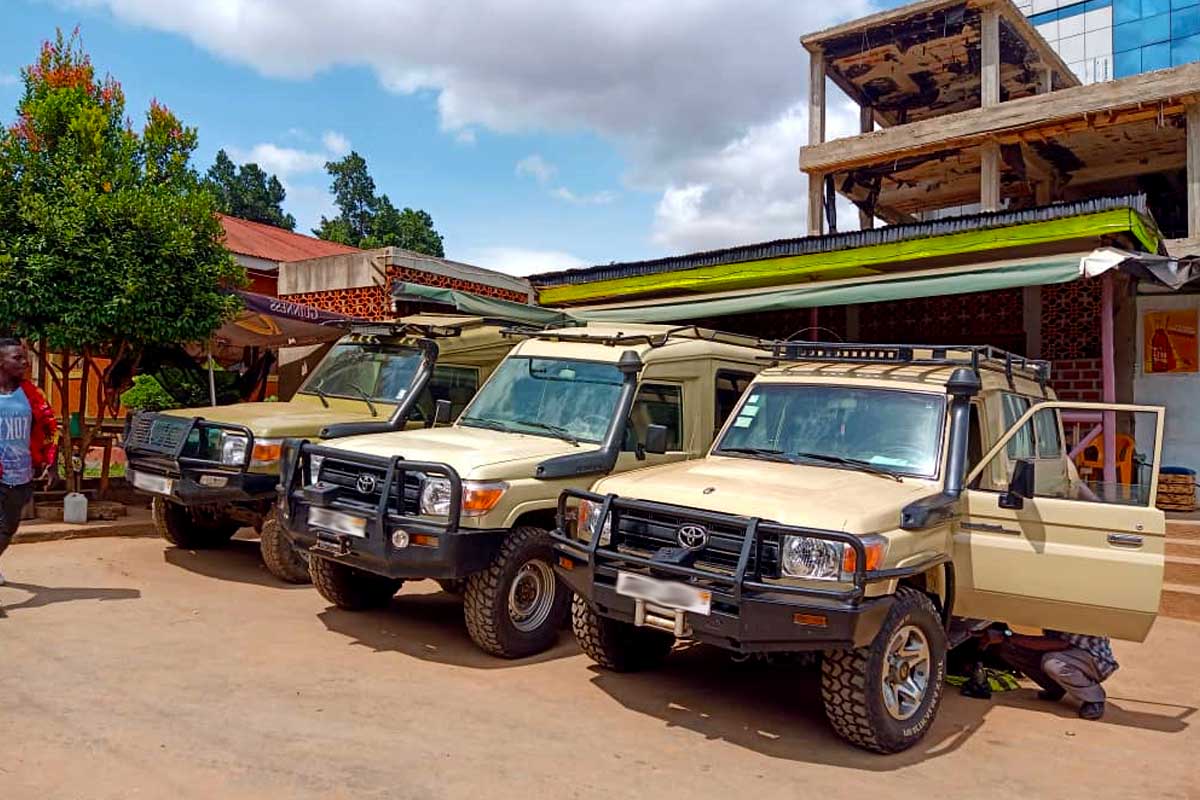 How much does it cost to rent a car in Uganda?
Overview
There are times when you need to rent a vehicle to ease your movement for instance during your preparations for a safari. In Uganda, there are car hiring companies which can readily avail this service and make your dream a reality. One of the most trusted ones in the country is Pamoja Tours and Travel.
Requirements for renting a car
Age requirement
In Uganda, persons above 18 years are allowed by law to drive vehicle. However, most tour operators/car rental agencies accept persons from 21 to 75 years to rent cars. Younger drivers may incur an extra surcharge although this may vary from one car hire agency to another.
A valid driver's license
Eligible person to rent a car in Uganda should have a valid driver's license. This is essential when it comes to car hire and your license should be issued by authority in Uganda or any state that meets the car rental company requirements. Your driver's license should be valid throughout the period of hiring it. Note, driver's license policy differs from one company to another!
Acceptable driving record
Depending on the car hire company, usually the driving record policy covers a number of issues such as no reckless driving convictions for the past 3 years, no record of failure to report accidents or leaving the scene of accident in the last 3 years (duration varies depending on the car rental agency, he or she should have no record of a stolen car/used a car in a crime, not to have involved in over 2 accidents in the last 3 years and many others. The authorized driver should possess a valid license which is not currently suspended, revoked, canceled, surrendered or expired.
Passport/Identity
To rent a car in Uganda, you should have acceptable forms of secondary identity. This includes a valid passport whose details should match those of driver's license and this also applies to passport from another state.
International driver's permit
Travelers on a plan to go for the trip outside their home countries may have to present their international driver's permits. Your permit should be valid and you can present it with the original local license since the international driver's license itself may not be allowed. However, this may depend on the country you plan to visit.
Driving record verification policy
When hiring a car with a car rental company, you will be required to sign a declaration for you to declare your driving record if they meet the company's requirements. The standards may vary from one car Rental Company to another.
Determinants of the cost of renting a car in Uganda?
Rental Car Age:The manufacturing year of a rental car is a strong factor in determining the rental price of a car. The older the rental car, the lower the price and the newer the higher the price. The new ones are of a higher price because of the mileage & durability.
Rental Car Category: The price is also based on the type or category of car you wish to hire for the road trip. Some of the most expensive rental cars in Uganda include the 4×4 station wagons, minivans, mini-bus plus luxury cars while saloon cars and small SUVs are the most affordable ones. But this shouldn't affect the comfort of people you are traveling with, always rent a car that can fully accommodate the passengers & cargo.
Rental Car Engine: The engine determines which type of fuel to use and so you always have to be careful and choose a car that has an engine that uses fuel efficiently. Diesel engines have proven over the years to be better fuel economizers as compared to the Petrol fueled engines. However, your preference should always be put into consideration.
Rental Car Brand: A popular brand will always stand out anywhere and that's why its value is high on the market. German, UK & US car brands are always priced higher than Japan and China made cars mainly based on style, mileage, durability and use. Most of the car rental companies in Uganda offer Toyota brands for safaris, research projects, business trips and up-country travels while brands like Mercedes Benz, Range rover are used for special events like weddings and VIP transportation.
Booking period: The travel peak season months in Uganda are between June to September & December to February. These two seasons greatly affect the car rental prices in Uganda as the demand for cars is at its highest. Prices will be hiked and that's why it's always advisable to book a week or month before the peak season arrives and save some money.
Booking method: How you pay for your rental car is another factor that will influence the car rental price, paying online, through bank transfer or in-person each has advantages & disadvantages. Only a few companies offer an online payment module that is more convenient and fast. They normally offer out invoices with a bank account where to deposit the funds which is normally more costly and delaying. These expenses add to your final rental expenditure as well.
Rental Option – The self-drive option might not be the safest way to explore Uganda but the cheapest and most flexible one. Driver charges are added to the rental price if you decide to go for a guided road trip over self-drive and so you have can decide to cut out the driver and instead use a GPS as a guide hence reducing the cost.
The cost of hiring a car in Uganda?
Due to all the above factors, the prices of car renting may vary from company to company. However, at Pamoja tours and travel, we ensure that our clients get pocket friendly and high quality services for their comfortable travel.
Conclusion
In a nut shell, car renting is easy and affordable in Uganda and is quite convenient due to the wide variety of vehicles and services. Make your booking with Pamoja Tours and Travel today for the best car rental services as well as customer care and professionalism. We also have credible drivers who can take you to any destination that you want.