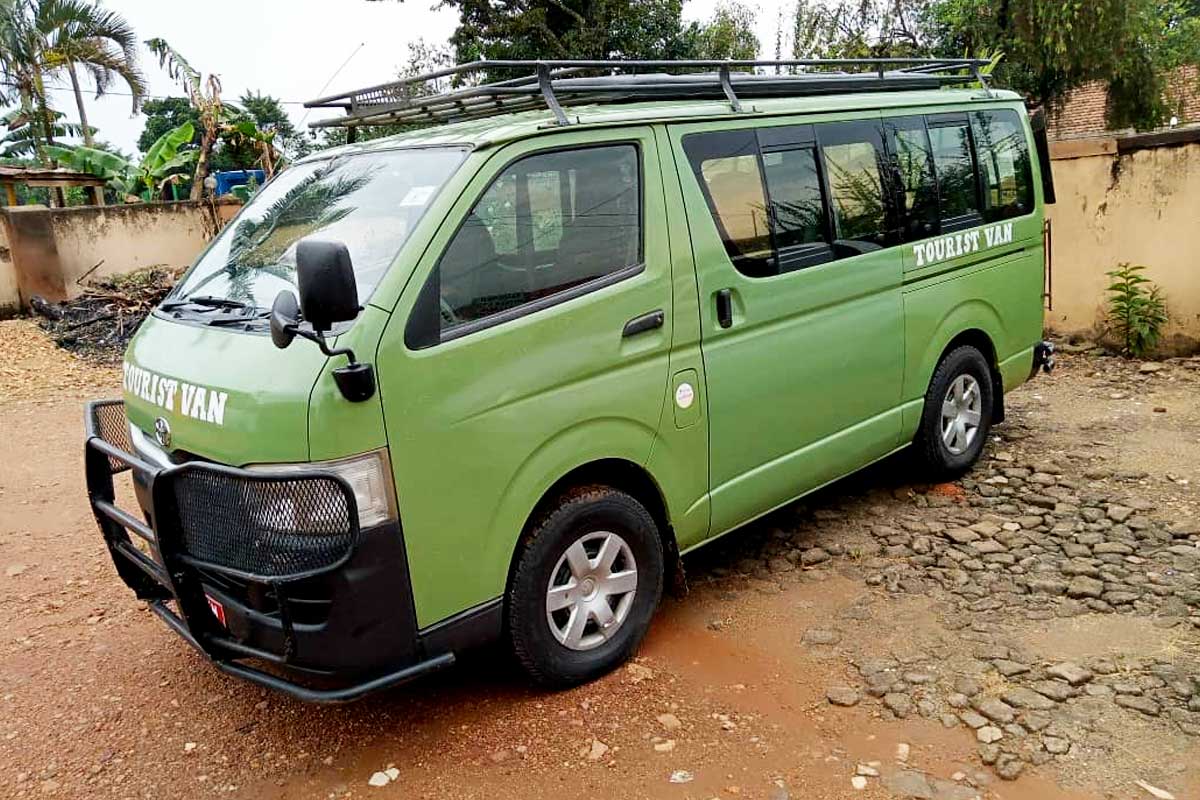 What is the best family car in Uganda?
Overview
To begin with, when one is planning for a family road trip in Uganda, one of the most important factors to consider is the choice of transportation. Given the fact that a family safari is one of those incredible tours that gives unforgettable memories with your loved ones, the type of car should be up to the task.
At Pamoja Tours and Travel, we recommend that you hire the best family car from us for a worthwhile adventurous road trip experience.
Furthermore, the following are the 5 best family size cars to hire in Uganda;
Safari Land Cruiser
This vehicle is found in various categories, for instance the extended and hard top safari land cruiser. Additionally, it is ranked as one of the ideal cars suitable for family safari vacations. More to that, a Safari Land cruiser is designed to carry between 5 to 8 people.
Also, it is a strong 4-wheel vehicle with the ability to manage all rough road conditions in the park. In addition, it is built with a top up roof that offers a clear view for the stunning wildlife and captivating landscape in Uganda's national parks.
Toyota Prado
First of all, the Toyota Prado is among the outstanding family size vehicles with impressive attributes. The car is designed to carry about 6 passengers. Additionally, it consists of features such as an air conditioning system, flexible seats with adequate leg room space, enough cargo space, MP3, FM Radio and several others.
No matter what kind of safari that you and your family are interested in, trust this vehicle to serve you satisfactorily. Also, there are several brands of this vehicle such for instance Toyota TZ, GX and TX. Therefore, you can choose any of your best choice. Ensure to make an early booking so as to secure this vehicle for your Uganda safari.
Toyota Super Custom
This is a 4wheel drive that is built to carry about 7 passengers. It is known to be suitable for family safaris. Additionally, this vehicle features a pop-up roof that offers a rewarding view of nature in the fascinating savannah national parks in Uganda.
Furthermore, a Toyota Super Custom comes with luxurious interior, the best air conditioning system, adequate cargo space among others.
If you are looking a comfortable spacious family car for a Uganda Safari, look no further than a Toyota Super Custom.
Toyota Rav4
Toyota Rav4 is a small family size car that accommodates about 2-4 passengers. It is also a 4-wheel drive with four doors. Often times, people hire a Toyota Rav4 for family safaris in Uganda due to its good attribute. Some of these include the following; air conditioners, adequate luggage space and comfortable seats. Additionally, this vehicle is known as one of the most affordable family size vehicles with little fuel consumption and it comes with comprehensive insurance.
Safari Van
A Safari Van is the ultimate vehicle for a sight seeing adventure. More to that, it is designed with a pop-up which makes it the ideal vehicle for clear wildlife viewing in Uganda's national park.
In addition, this car can accommodate about 9 passengers. It also has adequate cargo space for passengers' luggage, an air conditioning system, comfortable and flexible seats among other features.
Conclusion
When you are choosing a family car in Uganda, the following are the points to consider;
-Comfort level
-Passenger and leg space
-Provision for baby seats
-Safety gear e.g first aid box
-Flexible seats to allow enough room for the passengers
With that said, kindly contact Pamoja Tours and Travel to make your booking for a family car hire. Give your family the best road trip experience that they deserve!